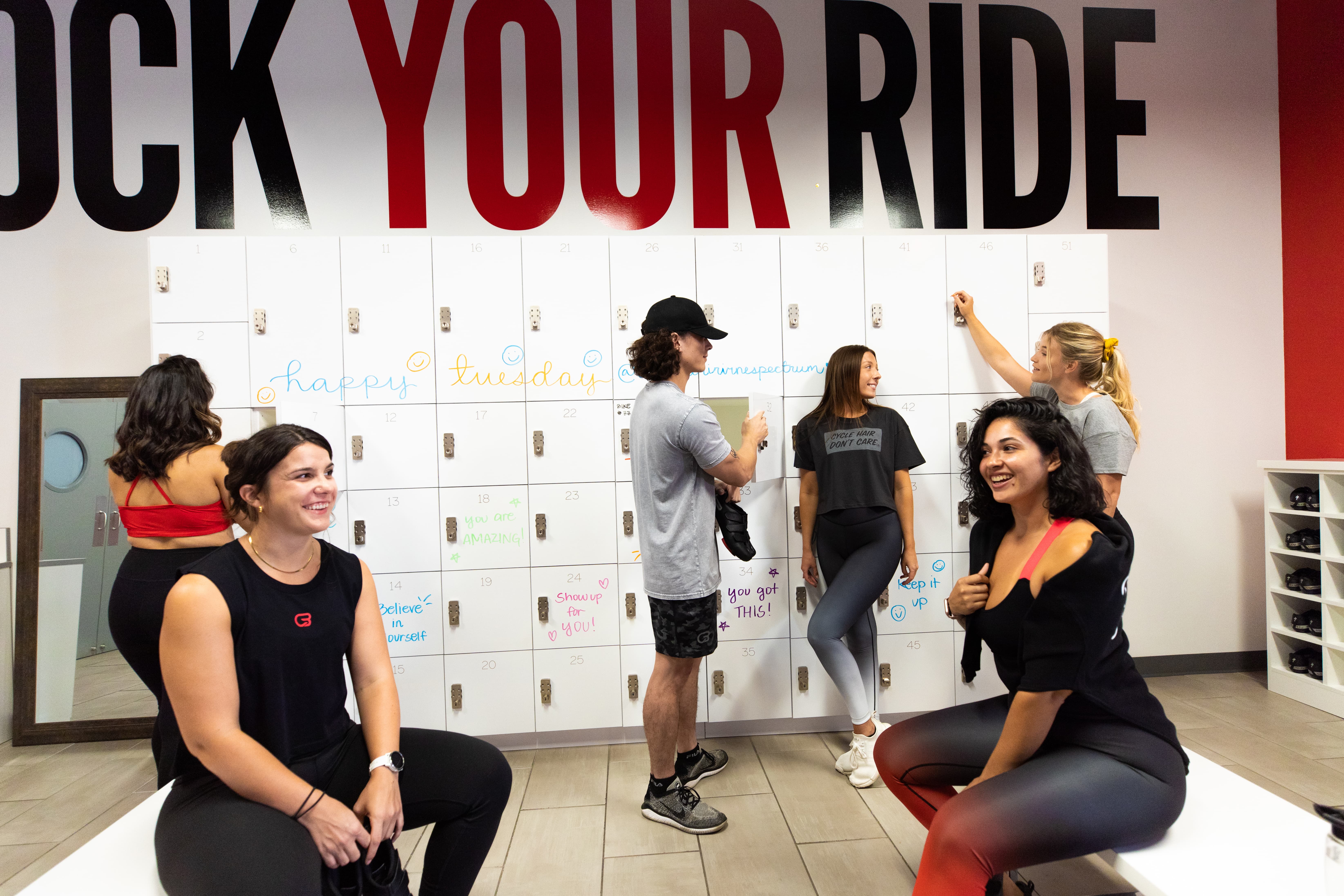 ---
Cycling classes have become a popular way to achieve a high-intensity workout while having a blast. As you pedal through challenging intervals and exhilarating sprints, your attire can play a crucial role in enhancing your comfort, performance, and even boosting your cycling confidence. In this guide, we'll take you from head to toe, exploring how to build a functional and stylish cycling outfit that will make your experience on the bike even more enjoyable.
How Your Outfit Can Boost Your Cycling Confidence
Cycling classes have transformed from simple workouts into exhilarating experiences that demand both physical endurance and mental focus. Your attire, often an underestimated aspect of the cycling journey, can play a dual role: enhancing your performance and boosting your cycling confidence. It's not just about the fabric you wear; it's about the mindset you embody as you gear up for a dynamic session on the bike.
When you step into the studio, your choice of cycling attire sets the tone for the ride ahead. The feeling of slipping into moisture-wicking, breathable fabrics is not just about comfort; it's about preparing yourself mentally. The right outfit can make you feel like a cycling enthusiast ready to conquer mountains, even if you're just starting. Remember, confidence is the secret ingredient to pushing through challenges, and your clothing can be a tangible reminder of your capabilities.
From Head to Toe: Building a Functional Cycling Outfit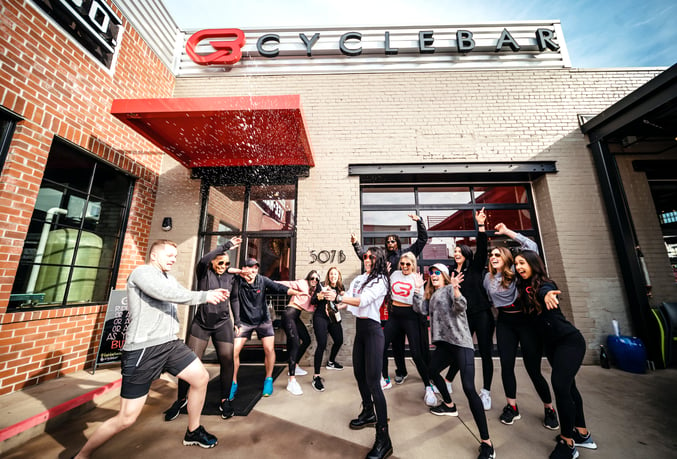 Building your cycling ensemble from head to toe is akin to assembling the components of a high-performance machine. Starting at the top, prioritise tops that allow unrestricted movement while staying securely in place. Think about moisture management – tops with moisture-wicking properties can keep you dry, even when the tempo gets intense. A well-fitting, lightweight top not only aids in temperature regulation but also prevents unnecessary distractions, allowing you to focus solely on the ride.
Selecting the Perfect Tops for Your Cycling Session

When choosing your tops, opt for those with features like a dropped hem in the back for coverage during bends and stretches.


Cycling Shorts vs. Leggings: What's Best for Your Cycle Class?
Now, let's move downward and talk about bottoms. The choice between cycling shorts and leggings depends on your personal preference and the level of coverage you're comfortable with. Cycling shorts offer excellent freedom of movement and are designed to reduce friction between your body and the saddle. On the other hand, leggings provide more coverage and can be a stylish option while still offering a snug fit.


Pedals and Footwear: Navigating the Cycle Shoe Conundrum

EVERY time you come into our studio, we have shoes clean and available for you to use!Have your own spin shoes? No problem! Our bikes are both Delta and SPD compatible! Our staff will make sure you are fit with everything you need to rock your ride!


Beyond Basics: Accessories that Elevate Your Cycle Attire

Accessories can take your cycling outfit to the next level. Consider investing in padded cycling gloves that provide extra comfort and grip during your ride, and a sweat-wicking headband can keep sweat out of your eyes.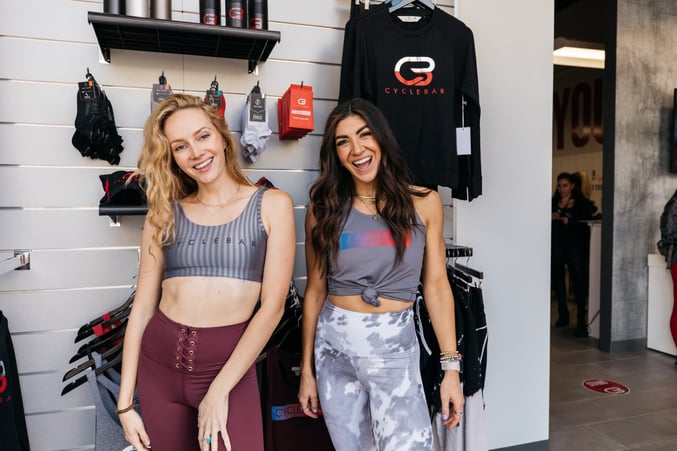 Picking Performance Fabrics for Your Cycle Class Comfort
As you gear up for your cycle class, the fabric of your attire might not be the first thing on your mind, but it's an essential consideration for your comfort. Performance fabrics are engineered to keep you cool, dry, and focused throughout your ride. Look for moisture-wicking materials that rapidly pull sweat away from your skin, preventing that uncomfortable clammy feeling. These fabrics also facilitate quick evaporation, ensuring you stay dry even during intense intervals.
Breathability is another key factor. Fabrics with built-in ventilation channels allow air to circulate, preventing overheating and enhancing your overall comfort. Additionally, consider choosing fabrics with four-way stretch. This feature ensures that your clothing moves with you, accommodating the full range of motions required during cycling. By selecting performance fabrics, you're not only optimising your physical comfort but also allowing your mind to fully engage in the exhilarating journey ahead.
Cycle Clothing Evolution: How Attire Has Evolved with Indoor Cycling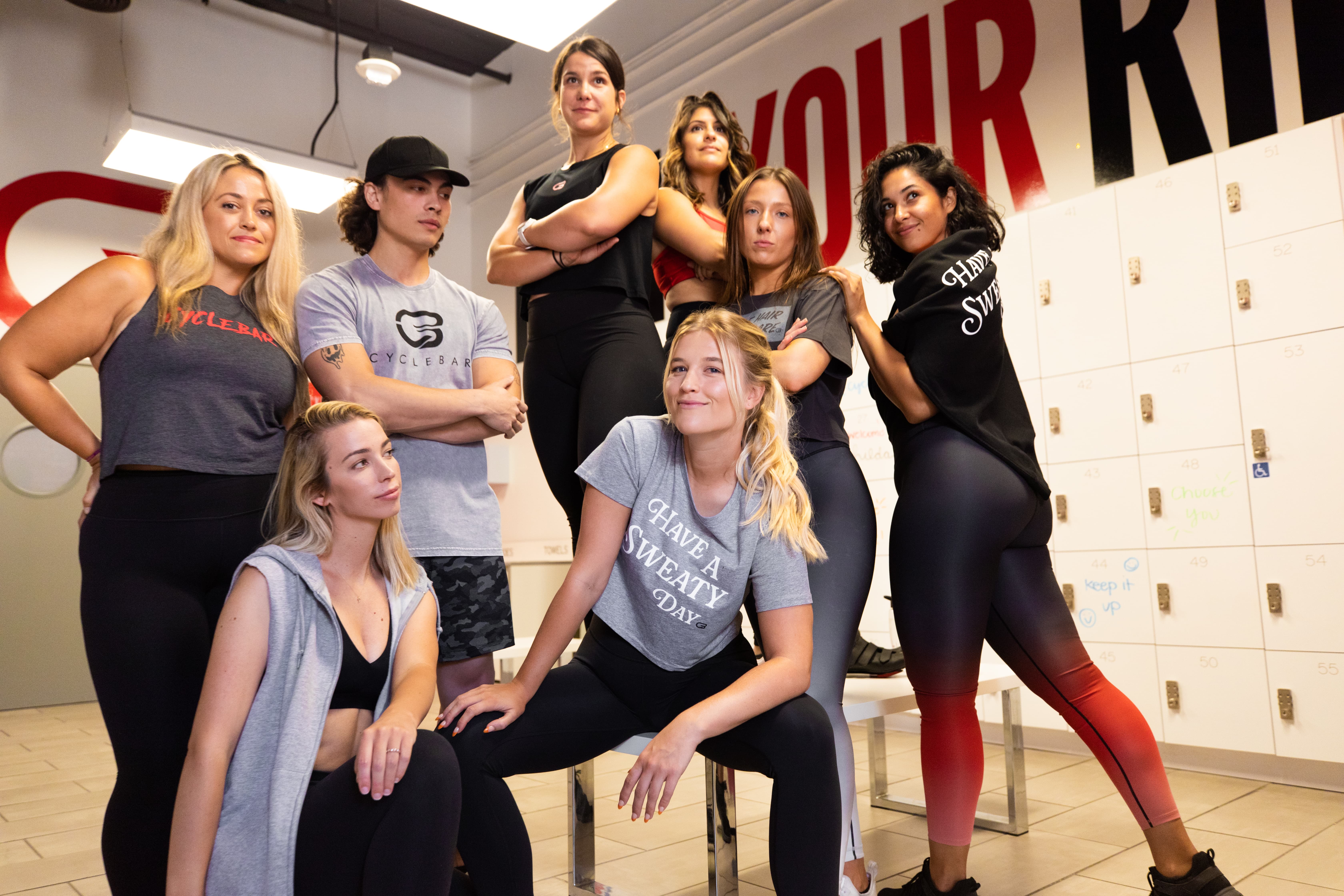 Cycling attire has come a long way, evolving to meet the demands of indoor cycling classes. From the introduction of moisture-wicking fabrics to the development of specialised padding in cycling shorts, these advancements aim to provide you with a more enjoyable and effective cycling experience.
From Spin to Street: Transitioning Your Cycle Outfit for Post-Class Errands
As you wrap up your cycle class, the comfort and functionality of your attire shouldn't be limited to the studio. The transition from spin to the street can be seamless with the right clothing choices. Opt for athleisure-inspired pieces that effortlessly merge fashion with function. Throw on a loose-fitting tee or a trendy hoodie to create a relaxed yet stylish look. Pair them with comfortable sneakers that offer support and cushioning for post-workout activities.
Set the Tone For Your Next Class At CycleBar
Keep in mind that your cycle attire can be a reflection of your personal style, even beyond the class. By choosing pieces that offer both performance and versatility, you're not only prepared for the demands of your new class at CycleBar but also ready to embrace the rest of your day with confidence and ease. Whether you're pushing your limits in the studio or conquering life's challenges outside, your attire sets the tone for an active and empowered lifestyle.


Wanna ride for free? (of course you do) Click here to get started!
---