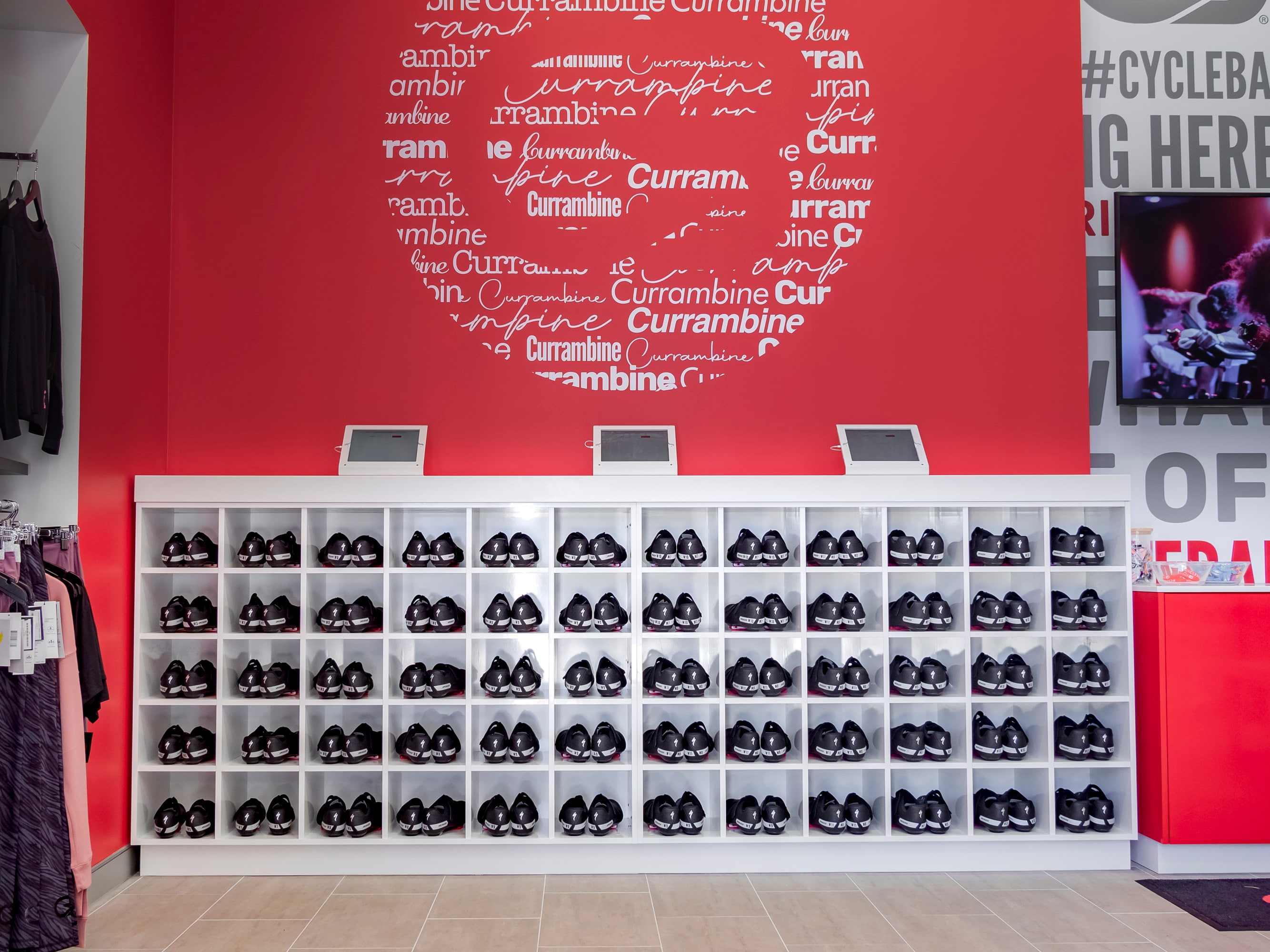 ---
Are you ready to take your fitness to the next level? Look no further than spin class, the high-intensity, low-impact workout that has taken the fitness world by storm. Whether you're a seasoned cyclist or a beginner cyclist looking to jumpstart your fitness journey, spin class offers a challenging and exhilarating workout that will leave you feeling energised and accomplished. But before you hop on that bike and start pedalling, it's important to make sure you have the right gear to enhance your experience and maximise your performance. In this spin class gear guide, we'll walk you through the must-haves for every cyclist, from stylish gym totes to specialised cycling shoes. So let's gear up and get spinning!
1. Gym Tote: Sleek and Chic
When it comes to spin class, you want a gym tote that is both functional and fashionable. Look for a medium-sized tote bag that can easily carry all your spin accessories in style. The new wave of fashion-forward fitness wear has produced a range of chic gym totes that are not only practical but also trendy.
2. Cycling Shoes: Step Up Your Ride
Investing in a pair of cycling shoes is essential for any spin class enthusiast. These specialised shoes are designed to keep you safe and secure on your bike, allowing you to get the most out of your workout. Look for shoes with SPD cleats that fit directly into your spin bike's pedals, ensuring a secure and efficient ride. If you're new to indoor cycling and not ready to commit to specialised shoes just yet, wear hard-soled shoes and ask your instructor to help you fit "cages" onto your bike's pedals for added stability.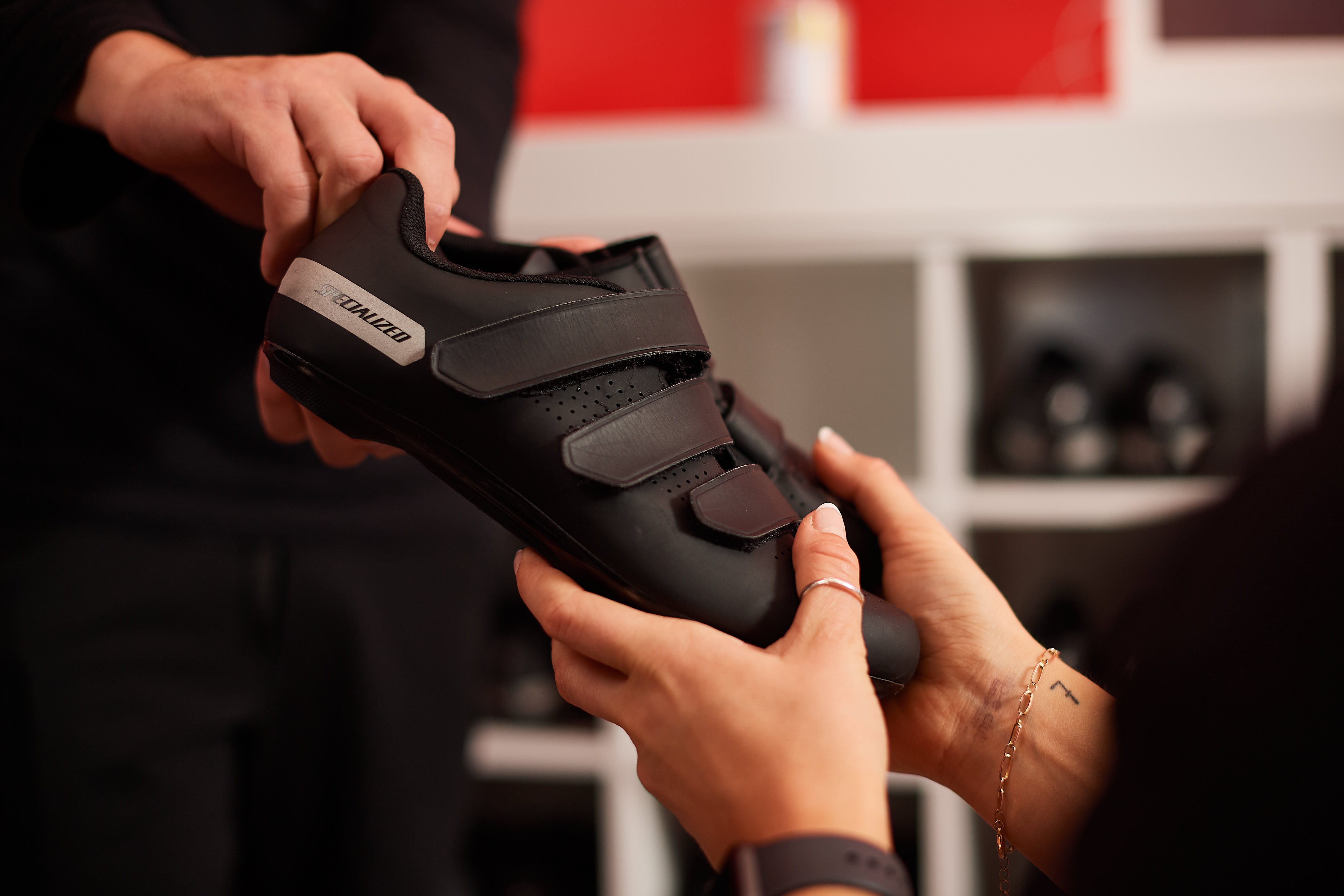 3. Light Pullover: Stay Warm and Stylish
Spin studios can be a bit chilly, especially during early morning or afternoon classes. To keep yourself comfortable before you warm up, bring along a light pullover that you can easily slip off once you start breaking a sweat. Opt for a cropped cutout sweatshirt or a similar lightweight option that won't restrict your movement.
4. Top with Coverage: Find the Perfect Fit
During an indoor cycling class, you'll be in a slightly hinged position, leaning forward with a neutral spine. To avoid any wardrobe malfunctions and stay focused on your ride, choose a sports bra or top with medium support and maximum coverage.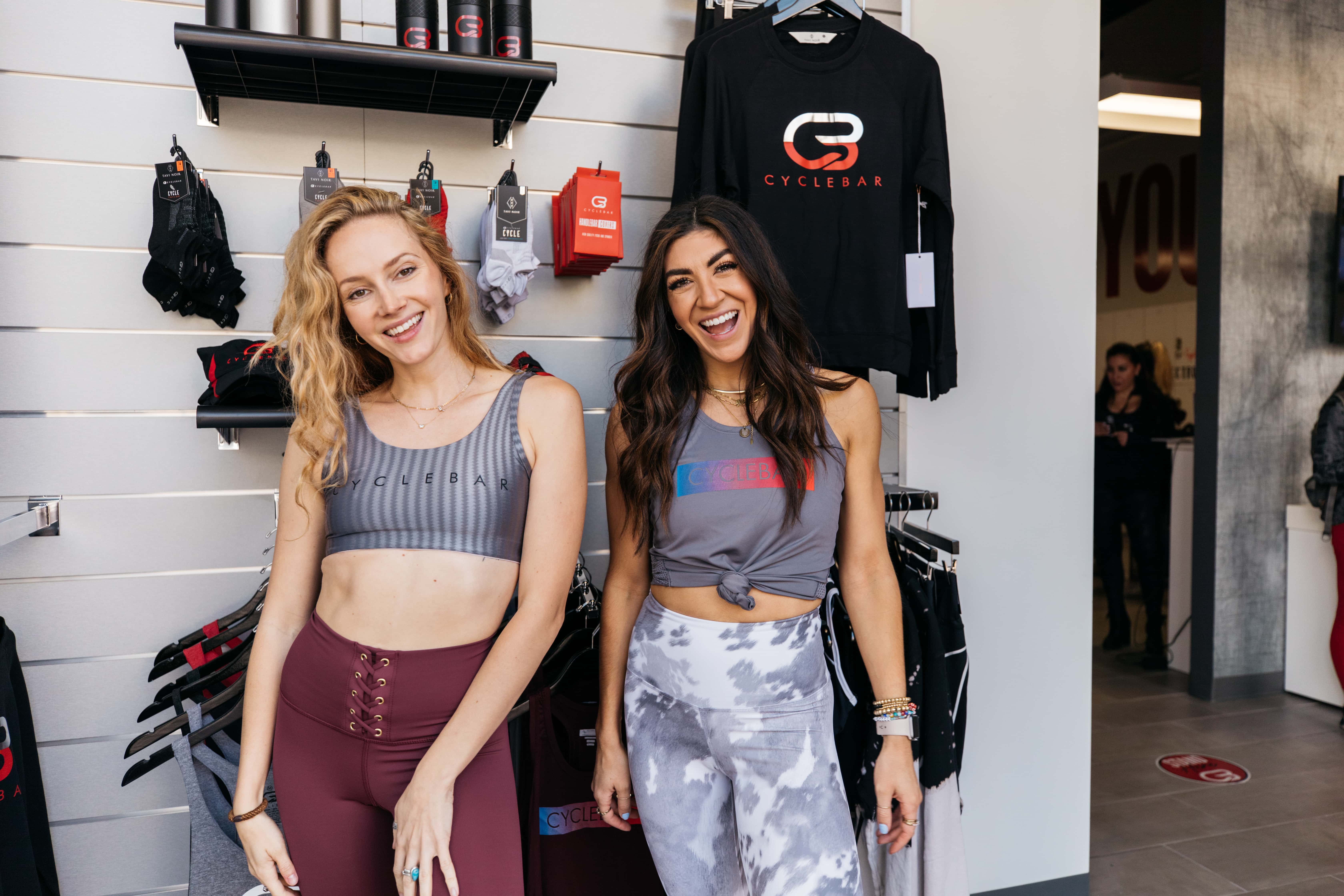 5. Budge-Proof Bottoms: Stay Secure and Stylish
While short-shorts may look cute in other workout settings, they're not ideal for spin class. To ensure a comfortable and distraction-free ride, opt for compression-fit gear or tight-fitting, moisture-wicking capris or leggings. If you're concerned about comfort levels, consider investing in a pair of padded bottoms for added cushioning during your ride.
6. Padded Gloves: Protect Your Hands
While you shouldn't be putting your weight into the handlebars during spin class, it can take some time to get used to the correct hand positioning. To ensure maximum comfort and a secure grip, consider wearing padded gloves. These gloves provide extra cushioning and traction, preventing your hands from slipping during your intense workout.
7. Hair Bands or Pins: Keep Your Hair in Check
During an indoor cycling class, you'll be moving in and out of the saddle, which means your hair is likely to get in the way. To keep your hair secure and out of your face, use cute, no-snag hair bands and pins. Opt for hair accessories that won't distract you during your ride and will keep your focus on the bike.
8. Water: Hydration is Key
Staying hydrated is crucial during any workout, and spin class is no exception. As you sweat it out on the bike, be sure to replenish your fluids regularly. Bring a water bottle with you to class, and make sure it fits securely in the bottle holder on your bike. Stay hydrated and keep your performance at its peak.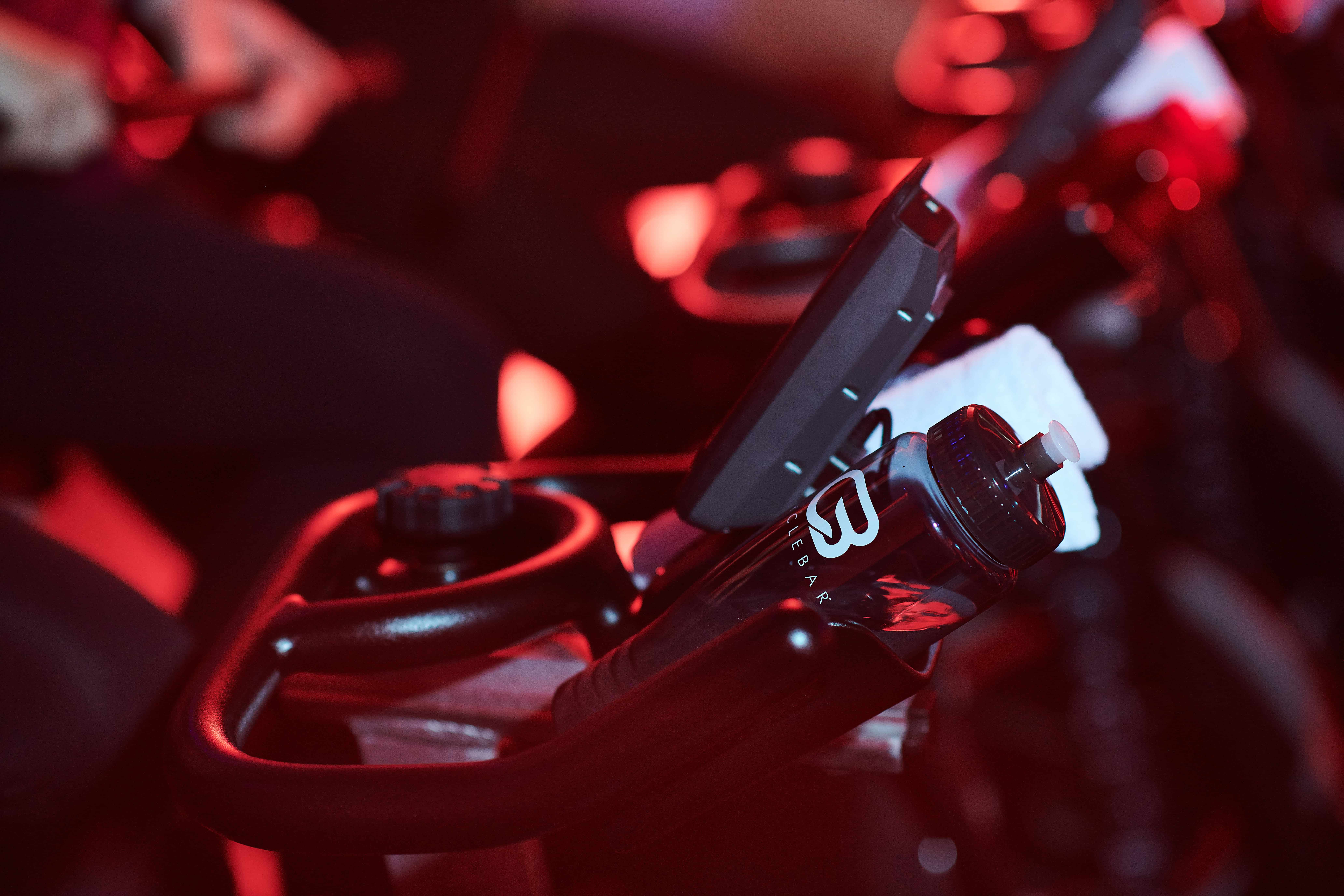 9. Towel: Wipe Away the Sweat
As you push through your spin class, you're bound to work up a sweat. To keep yourself comfortable and maintain a secure grip on the handlebars, bring a mid-sized towel to lay over them. This will absorb any sweat and prevent your hands from slipping during your ride. Look for towels that are absorbent, quick-drying, and won't become soggy during your workout. Keeping a towel handy will ensure a more enjoyable and productive session.
10. Recovery Fuel: Refuel and Replenish
Spin class is a high-intensity workout that pushes your body to its limits. It's important to refuel and replenish your energy stores after each session. Pack a snack like a protein bar in your gym bag to enjoy after your workout. These bars are specially formulated for athletes, providing the ideal balance of carbohydrates and protein for endurance energy and rapid recovery. Choose a snack that suits your dietary preferences and supports your fitness goals.
As you embark on your spin class journey, remember that having the right gear can greatly enhance your experience and performance. From a stylish gym tote to specialised cycling shoes, each item plays a role in helping you achieve your fitness goals. So gear up, grab your water bottle, and get ready to spin your way to a healthier, stronger you. Happy riding!
At CycleBar, we offer a free first class, allowing you to experience our incredible indoor cycling classes firsthand. Our instructors are here to guide and support you on your fitness journey, helping you reach your goals and surpass them.
So why wait? Start your cycling journey with us at CycleBar today and discover the ideal class frequency that works best for you!
Check out our studio schedules across Australia, including Currambine, Fitzroy, Carindale, Subiaco, Gungahlin, and many more!


---